EDIT MAIN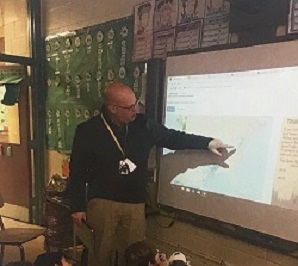 Dear Robert Erskine Elementary School Families:
I am grateful that I have the opportunity to lead such a wonderful learning community.
My priority as principal of Robert Erskine Elementary School is to ensure that all of our children are healthy, happy, safe and engaged in the many learning activities happening in their classrooms.
Toward that end, I work collaboratively with you, their teachers and our student support staff to develop a growth mindset within each child while cultivating the positive relationships necessary for us to empower our students to become successful socially, emotionally and academically.
Please feel free to stop by, call or email me at anytime to discuss any questions or concerns you may have.
All my best,
Gregg Festa
Principal
Robert Erskine Elementary School